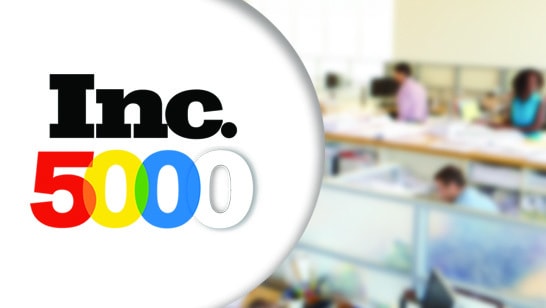 Nextup Ranks Again on the Inc. 5000 list of Fastest Growing Private Companies
Nextup has earned a spot on Inc. Magazine's 2016 list of the 5,000 fastest-growing private companies in America. With 93% growth since 2012, this recognition comes at a remarkable time for Nextup, both in revenue and global reach.
"We're thrilled to have continued our success in the US and internationally. We count ourselves lucky to share this honor, for the second year in a row, with leading companies. Companies like Microsoft, GoPro, DealerSocket, PureCars, and Launch Digital Marketing. It's truly a testament to the hard work of our employees and the loyalty of our clients." – Clint Burns, CEO of Nextup
The company has grown their international client based by 321% since 2012. They are continually looking for ways to improve their platform and to maintain the highest level of customer satisfaction. Over the past 12 months, Nextup has focused on creating a comprehensive tool. Their goal was to streamline the dealership workflow through a perfect blend of process and technology. Our tool is not just for the sales team, but for finance and service as well.
The recent launch of Transact, Nextup's new F&I product, provides much-needed insight into transaction times for the finance team.
"We are excited about how Transact will push Nextup to a larger market and give us one more great product to help our clients. With Transact we can positively affect all aspects of the dealership. This is a significant step towards increasing our growth potential even more." – Clint Burns
About Nextup
Nextup is one of the fastest-growing technology companies in the sales and traffic management industry. Founder Clint Burns and the team are deeply rooted in sales management and have created a traffic management solution that has helped some of the most profitable organizations in the country grow their sales month after month. For more information on Nextup, please visit www.thenextup.com
Media Contact:
Jessica Hezlep
Marketing Specialist
214.501.5085 EXT 402
jhezlep@thenextup.com.