Wireless carriers have long bared the costs incurred by the usage of their services in ways that they were never intended. Businesses have benefited for decades from P2P (people-to-people) messaging services to send crafty marketing messages to their customers, while the extra incurred surcharges were absorbed by carriers such as AT&T, T-Mobile, and Verizon. In April 2019, the SMS marketing industry was shocked by the news that wireless carrier providers would no longer accept the misuse of their services by businesses. Wireless carriers would now reclassify all messages flagged as 10DLC with surcharges that are supposed to be specifically for business use. The benefits for carriers are two-fold, they are compensated for any network misuse, and they can reduce spam messages, which has dramatically increased in recent years. First, to better understand this, let's take a dive into the two different technological methods by which businesses use SMS services A2P and P2P. 
A2P (application-to-people)

SMS service provider companies, otherwise known as aggregators such as Twilio, Bandwidth, and Plivio provide businesses with the ability to send marketing messages to customers. This classification falls under the A2P or application-to-people network. Messages sent from the A2P text network utilize shortcodes, usually five or six digits, to send out billions of marketing messages for companies each year. The A2P vehicle, originally reserved for businesses, comes with a surcharge from carriers.  While these five and six-digit shortcodes are useful for businesses, they are less trusted and familiar as the 10 digit long code numbers (10DLC) that are normally used for calling as 10 DLC numbers give the appearance that text messages originate from a person, rather than a business. 
P2P (people-to-people)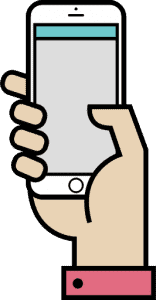 These same service providers reserve their P2P networks for ten digits long code (10 DLC) numbers for text messaging between people rather than businesses. Some businesses utilize this method to lower costs and use the more trusted nature of P2P networks and their 10DLC number formats. This has created an overabundance of resource usage due to businesses using the carrier networks in a  way that they weren't originally intended.  
In an attempt to limit their networks' misuse by some businesses sending out unsolicited spam messages, wireless carriers have started adding charges for the usage of P2P networks. Businesses will now have to register all message uses (known as campaigns) with the service providers to determine the cost of distributing messages and reaching their customers. This means that many businesses that rely on SMS for communications and marketing will have to deal with an increase in prices. 
The additional fees vary depending on the carrier. The fees are calculated based on the campaign's classification and verified when the SMS service provider companies communicate with wireless carriers to send messages. At the point of contact with the network, the wireless carriers check for the type of message and confirm it meets the campaign requirements. 
While the added fees will limit the prevalence of spam on the networks, they add new complications for businesses using the service in a relevant manner.