We love to answer dealer's questions! It opens up conversations and allows us to spread education about, not only our product, but also about the sales process in dealerships overall.
Here are a few of the most frequently asked questions that we receive when we are talking to dealers who may not know a lot about what we do.
1. What is Nextup? Is it a CRM?
Nextup is not a CRM. To put it simply, Nextup is a new approach to an Up System benefiting from technology that establishes a retail sales process, helps dealerships monitor and measure team performance, obtains a 100% accurate customer traffic count and ensures effective customer engagement.
By automating the Up System, we are not only able to free up employees' time but also provide real-time reports on what's going on in the showroom. With data from manager introductions down to the final hand shake, management can now EASILY identify areas of improvement so they can QUICKLY react and coach their team.
2. Does Nextup Integrate with the CRM?
Yes Nextup integrates with all major CRMs. Want to know if we integrate with your CRM? Shoot us an email
3. How many reps do I need in order for Nextup to work for my dealership?
The great thing about Nextup is we are able to easily scale to any size dealership. We have clients with as little as 3-4 reps and some with as many as 85 reps on the platform.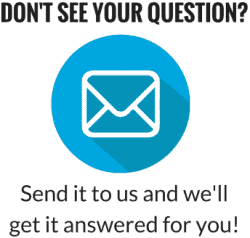 4. What feedback have you gotten from the sales team at the dealership when implementing Nextup?
Our rule of thumb is, it's 80% – 10% – 10%.
When we go into a dealership and implement the platform with the sales process, 80% of the reps respond positively. They love the system and the ability to manage their time more effectively to bring in appointments and work their CRM tasks without having to worry about missing the next walk-in opportunity.
The next 10% are the ones who are reluctant to any kind of change. These are the types of people that would be unhappy if you changed the coffee. They are not necessarily unhappy with the system or new process, they just push back no matter what. These reps usually come around once it becomes part of their daily routine.
The final 10% who are opposed to it, are the ones who have been taking advantage of the lack of accountability that Nextup ensures. It exposes their bad habits and provides real insight into how they spend their day. It makes them uncomfortable.
5. Couldn't I just have a manual up system?
Yes you could. However, when you have management focused on moving names around a magnetic board and not focused on coaching their team, their time is not being used effectively.
Nextup automatically sends notifications to the reps and the management team (via desktop and mobile) to let them know where they are in the rotation. It also sends notfications to management when a rep takes an opportunity and has a built in messaging feature to communicate with one or all members of your team.
Not to mention, Nextup is able to build reports based on showroom activity and give you more insight that you wouldn't have with a manual up system.
6. Is Nextup just for the sales team? Can I use it in my finance department?
Nextup provides four separate solutions integrated into one platform: Engage (Sales), Drive (Test Drives), Transact (Finance), and Maintain (Service).
That covers some of the major questions we receive on a regular basis. Now that those are out of the way, the logical next step would probably be to schedule your demo….