Streamline your internet lead response process
Internet leads have been distributed by a round robin as long as we can remember but there is one major flaw,  Staff availability.
Respond works alongside Nextup's position list distributing internet leads to only the available staff. It's proven that when staff is ready they Respond faster!
Respond Highlights:
Distribute your internet leads to staff members that are able/ready to respond immediately. 

Notify Management and entire team when an internet lead has been received.

Hold staff members accountable to responding to internet leads promptly.

Send internet leads to the most qualified and ready to respond.

Manage internet lead process during and after business hours.
Proven to reduce response times dramatically.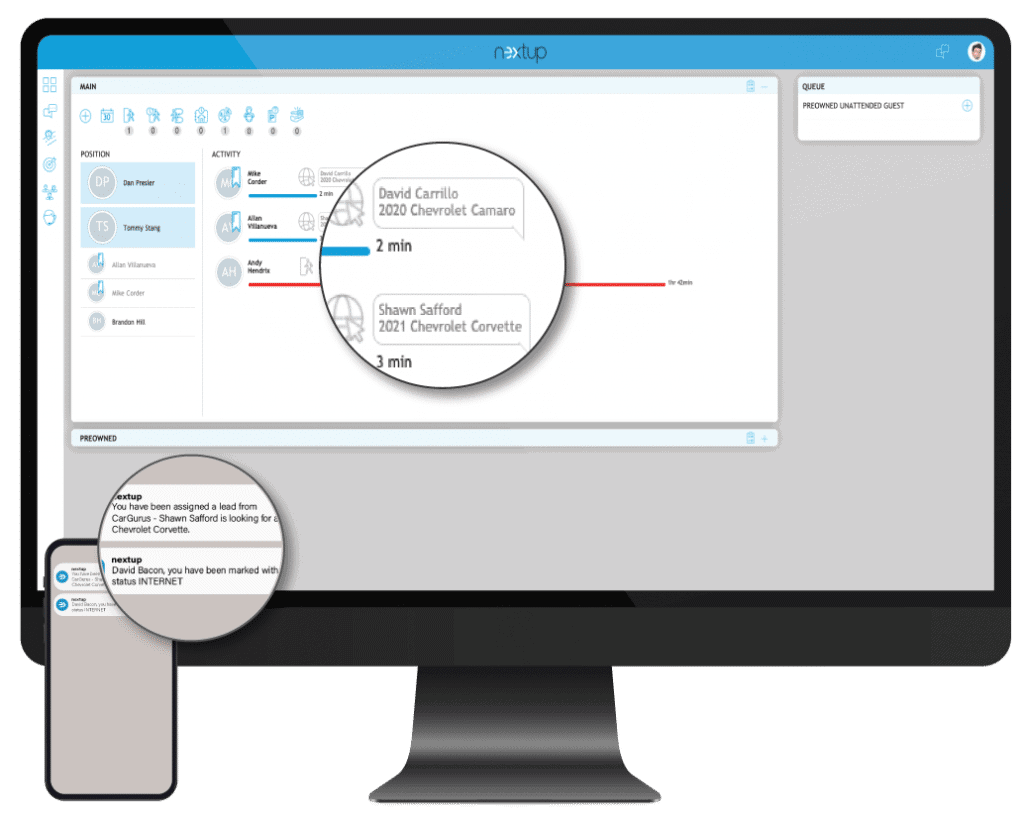 Frequently Asked Questions
Does staff work the leads within Nextup?
Leads are sent through Nextup over to the CRM under the individual rep, they would work the Internet process set up within  CRM.
What happens if a staff member doesn't respond?
Same as your current process, if CRM is configured to reroute the lead to another rep after a certain period without a response, it would remain the same.
What happens after-hours?
Based on current CRM process, Nextup will be bypassed in the event no reps are available.  Therefore after hours the reps would be not available.
What if some of my staff is not certified to respond to leads?
Nextup can be configured to only include certain reps when checking to assign the inbound lead.