"CX" Takes Center Stage at Digital Dealer 23 or Does It?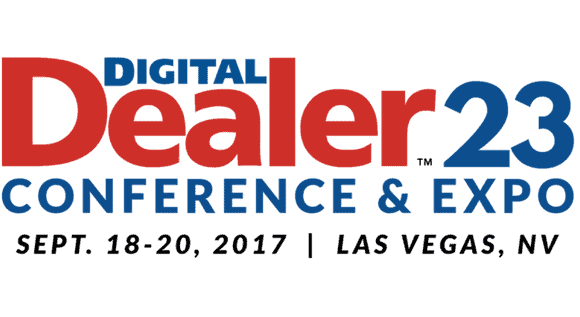 It was a whirl-wind 2 days at Digital Dealer 23 and my goal was to catch sessions focused on Customer Experience or "CX", as the cool kids are calling it. My personal take on the industry right now is CX is still an after-thought. Sure many dealers will tell you they're in the "people business", I tend to think it's a mantra most repeat in the hopes that, without action, it will materialize on it's own. Despite this, there were two sessions I attended on Monday that did an excellent job of covering CX but in a way that made you look at scenarios in a completely different light. I was looking forward to both of these speakers as I feel both set the bar as peers and educators. CX Session #1 Monday morning, I attended Kevin Frye's (from the Wyler Automotive Family) session; "Why Bass-Ackwards Will Take You Forward -- How to Be Successful in Tomorrow's Market." Kevin's session focused on how disruptive technology is; how the industry will evolve; and the players that will change based on this disruption. Kevin's message was that dealers need to start thinking differently and, in essence, backwards to course correct bad habits that plague their businesses. He showed how the 2 biggest and most complex purchases (auto, real estate) are targeted by disruptive technology because no one likes the experience currently offered in either vertical. Kevin walked the audience through all the different facets of the showroom/dealership experience. He cleverly used a reference from a Seinfeld episode, explaining that we need to "be like George Costanza" and reverse our thinking on almost every part of the customer journey in the store.
Always do the opposite of what your instincts tell you to do. Why Bass-Ackwards Will Take You Forward. Mon 10:30 #DD23 @DigitalDealer pic.twitter.com/Ci9PEbnnlH— Kevin Frye (@KevinFrye1) September 18, 2017
The way we, as dealers, sell is slow, adversarial and withholding. Dealers needs to be efficient, friendly and transparent with their customers. It's a page right out of the Nextup playbook and platform. When you rethink your process your dealership's culture and customer experience (CX) improve. This, in turn, improves your bottom line. Kevin pointed out this approach isn't new. Successful disrupters have been doing it for years. While many thumb their nose at Carvana in our industry, Kevin used them as an example of playing the "long game" and he feels that they aren't far from measurable success. CX Session #2 Monday afternoon I was able to catch Glenn Pasch of PCG presenting the "3 Top Employee Retention Strategies You Are Missing That Are Costing You Profit." Like Kevin's session that morning, Glenn took a different approach to attracting potential hires to the dealership.
He openly asked his audience, "If we have gone so far down a road where the "perception" of the dealership environment is so negative, can we turn it around?" Read any thread of a blog talking about what it's like to work at a dealership and you'll see former dealership employees (and current for that matter) have a field day telling stories about the negatives that come with being employed at a dealership. Glenn focused his audience on the fact that dealers constantly look for positive reviews and CSI scores but asked if those customers were talking about the store in a way that would incite interest for those looking for a career? It's a great question to ask. Most dealerships lament about how hard it is to find good people. Glenn went on to show how dealers can start leveraging their customer's positivity to paint a better picture of an environment that would attract favorable candidates. Maybe it's time take a different approach? "Employment investments for people are different now. The way we invest in people needs to be the reverse of what we did before", Pasch told the crowd. Glenn brought the audience through several ways to champion a "TEAM" environment rather than allowing managers to pick their favorites and, in turn, slowly corrupt a culture they're trying so hard to correct. One of his last questions really stood out to me. Not to mention, it also ladders into what we also point out to our own clients. "Are we allowing our people to take our requirements as a request that they have the freedom to chose to do or not to do?." I have personally written about this often this year. When you remove the "individuality of process" and build a true strategy you will move your dealership into a consumer focused machine. We have to park the egos. I felt both Kevin and Glenn invested a great deal of time and thought into what they presented and helped their attendees take away tactics that could drastically evolve their stores. I hope those in the audience were inspired enough to want to affect change at their dealerships. I've said it before, our industry is propelling itself towards the things we fear the most through our bad habits and reluctance to change. If we continue to look at how disruption and CX are affecting businesses across all verticals, it's best we start as soon as we can. Evolving consumer behaviors and technology wait for no one...