Last week, Tom Stuker hit the nail on the head. Your dealership might be good. There's nothing wrong with it.  But wouldn't you rather be GREAT?
Watch the video to learn the true difference between an open floor and a managed floor and how you might be able to benefit from a managed floor in your dealership.
Aside from seeing 100% accountability from your team and CRM, Tom mentions a few of the main differences between the two processes and how a managed floor positively impacts your dealership.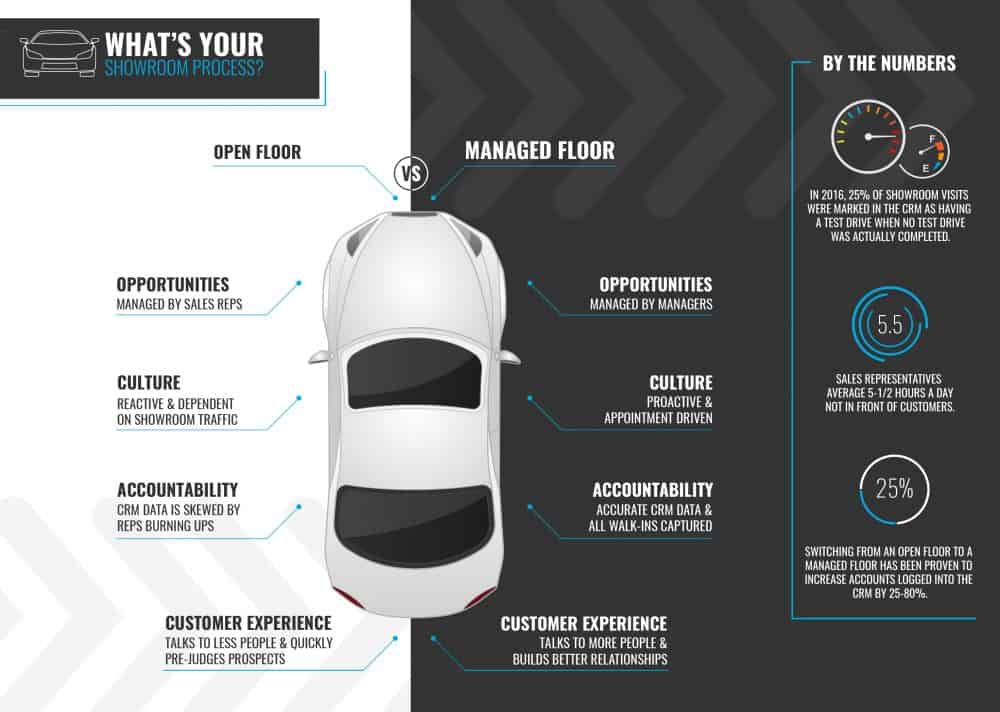 Stuker compares your dealership to a new vehicle. Your "vehicle" may be running just fine. The gas you're using makes it go. Like a dealership with an open floor, the sales are coming in and there might not be any "problems" per se. If it's not broke, don't fix it right?
He goes on to say,
"If there's a proven way to guarantee you an increase in sales, more profit, better grosses, better CSI, more Profit per employee, reduce turnover and cut your ad budget per unit, then why in the word would not want to take that seriously enough to investigate that thoroughly?"
If you were able to take your dealership to the next level by tightening up your process and running your store like a well oiled machine, then what do you have to lose?