Convert floor traffic into revenue
Nextup's Opportunity Management System helps businesses identify, track, and manage all opportunities! Nextup allows you to prioritize opportunities, assign them to team members and track the progress of each opportunity.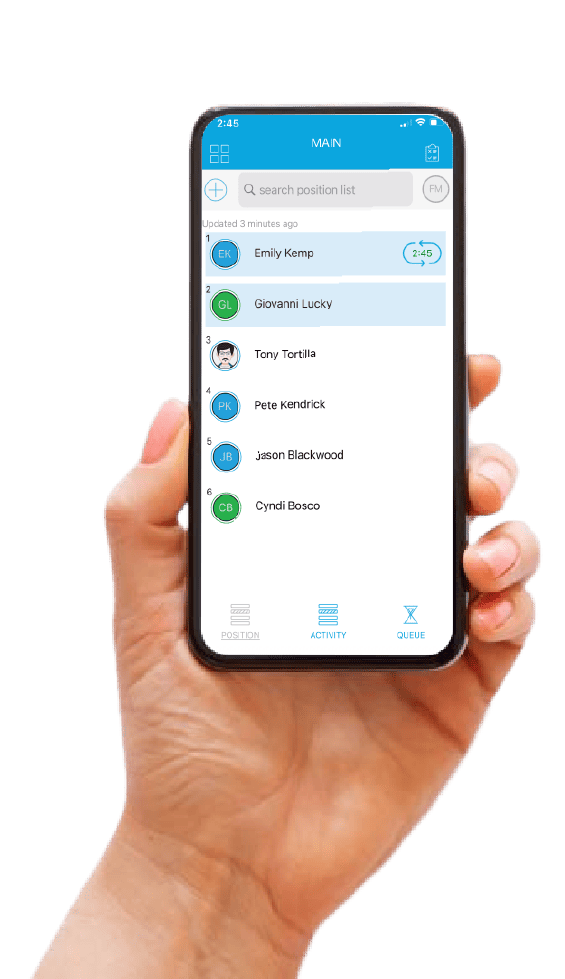 Too Many reps up front?

NO Reps up front?

No time for follow up?

Guest not being greeted?
Simple Solution to make managing your showroom the easiest part of your day.
With Nextup, your team will gain visibility, accountability, and efficiencies within your business to make instant and informed decisions. Find out for yourself how Nextup can benefit you, your team, and your customers.

By scheduling a demo today, you will have the opportunity to ask questions and get personalized attention from a representative of Nextup. This can help you better understand our products and services and how they might meet your needs.

We will review how you can:
Quantify Staff Performance

Increase Guest Value

Optimize Staff Coverage
Nextup tailors its software to your unique processes and business operations, incorporating best-practice guidance to ensure ongoing effectiveness.
Nextup Adapts to Businesses' Needs
Nextup serves a wide range of industries, including but not limited to Automotive, Appliance, Death Care, Home Furnishing, Jewelry, Real Estate, and RV. We pride ourselves on being able to provide tailored solutions to meet the unique needs of each industry we serve. Our experienced team understands these industries' challenges and offers innovative solutions to help our clients succeed. Whether you are a small business owner or a large corporation, we have the tools and resources to help you achieve your goals.
Hear what our clients are saying...