The Solution is simple!
Nextup Transact is Proven in Today's Dealerships.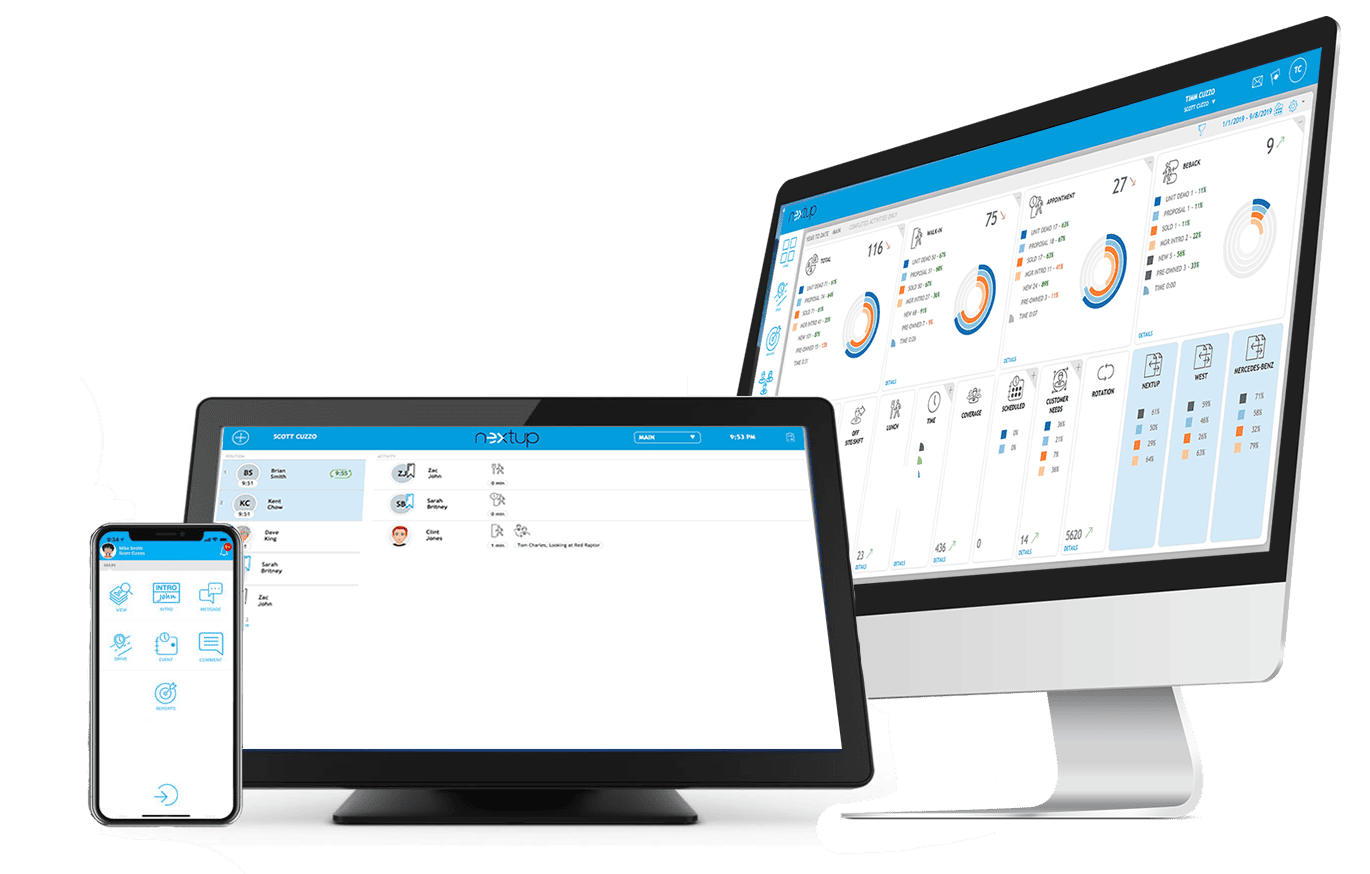 of guests Think the overall transaction time is too long
The experience continues when your customer decides to purchase, you team needs to extend the best experience through the entire process.  Utilizing Nextup features and the knowledge of our team, customer will spend less time and have higher customer satisfaction.  Nextup clients have seen a 9.25% shorter client wait time.
Best Sales Professionals Possible
It allows us to spend the best amount of time with people when they weren't waiting for that next opportunity…gave us all these coaching tools, using the data, look at the time they were spending, areas they may be missing… get them to become the best sales professionals possible. Ensure they are at the right place, at the right time, ALL the time…
Our Customers Appreciate It
Now some of the guys that weren't getting a shot before are now getting a shot.  Our team likes it because it is less hassle. Our customers appreciate it more because there are not 9 guys out front waiting for someone to pull up; there is only 1 or 2 people out front.  Very user-friendly
We've got a great team here waiting to help you out, contact us at 888.278.6624.