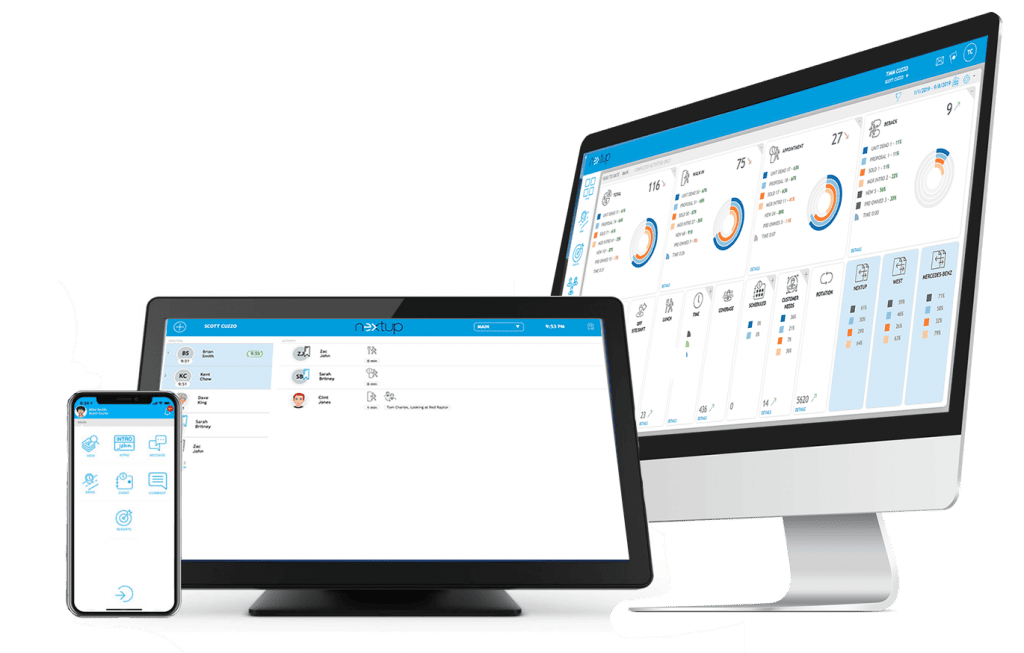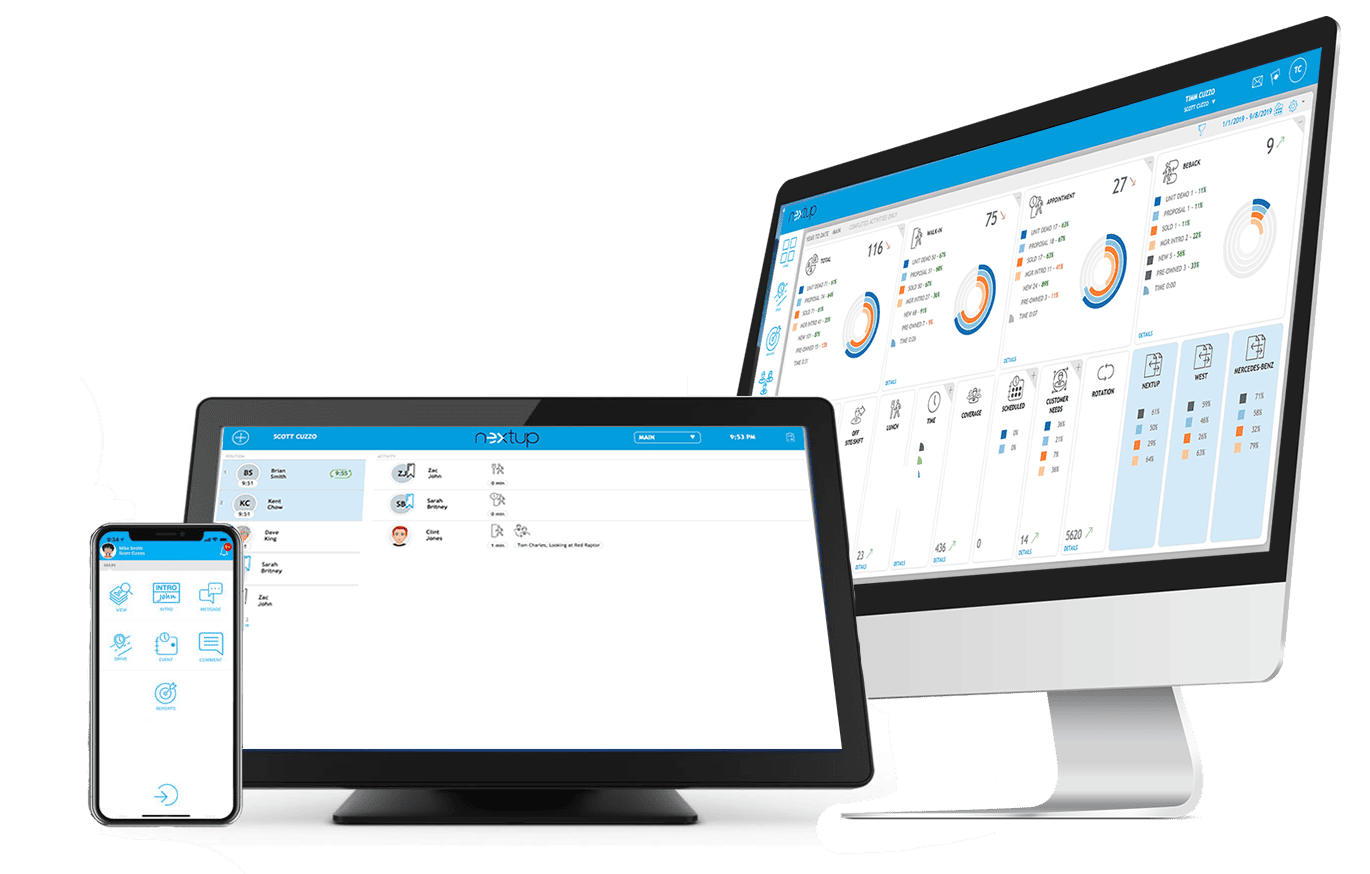 Nextup Engage is Proven in today's market
Engage
As guests arrive at your business the experience starts, be sure to have the right amount of your team ready to provide the best experience.
Nextup enables a custom-designed process utilizing technology, allowing your team to provide the best experience. With the depth of features and the knowledge of our team, it is our commitment to build upon the success you already have.
Proper staff covering the sales floor

Allow time to set appointments

Work the service drive – ask for referrals

Prepare for deliveries
We've got a great team here waiting to help you out, contact us at 888.278.6624.