Nextup Engage is Proven in Today's Market.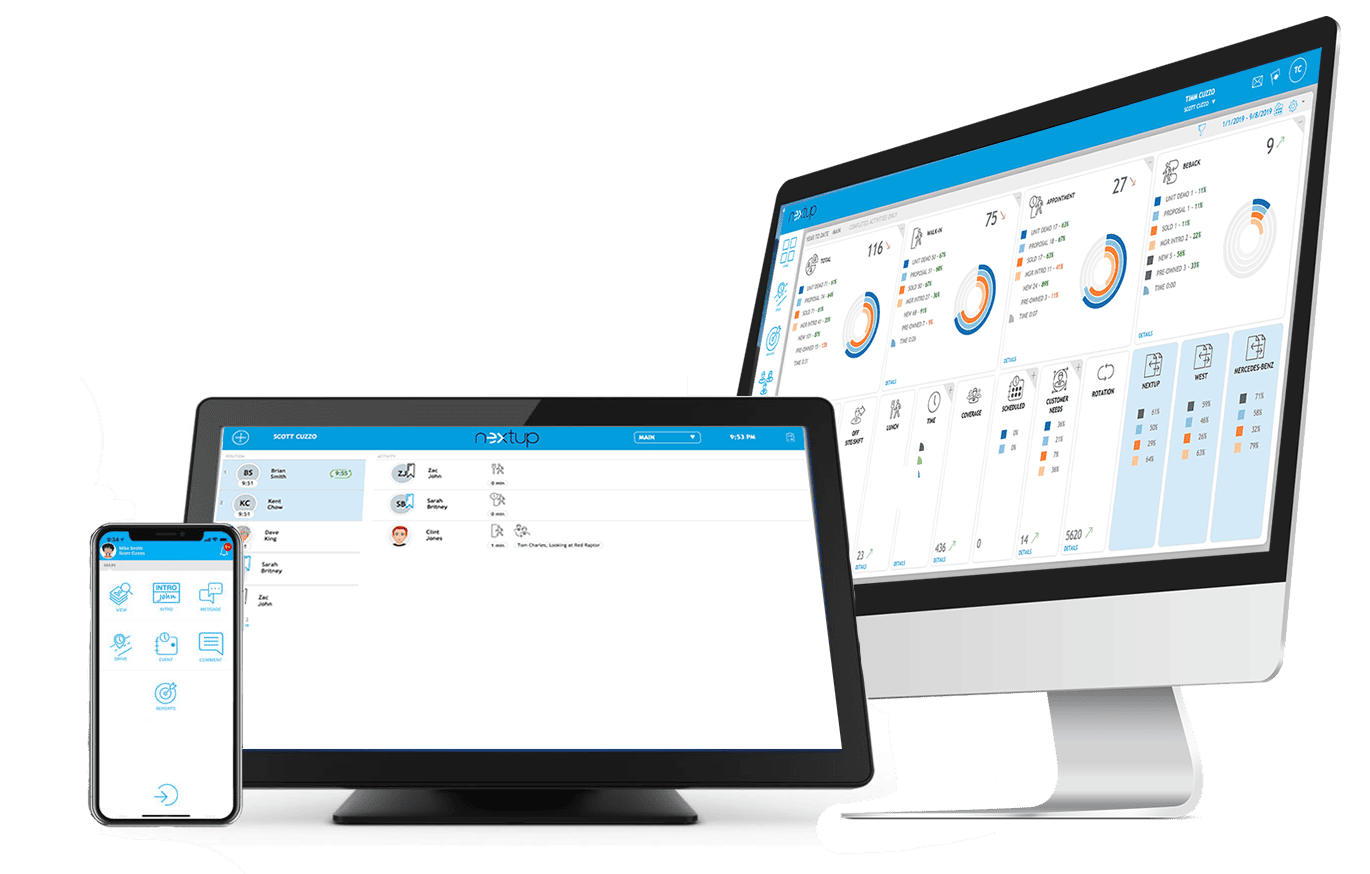 of guests Are intimidated by a group of reps when arriving at dealership
As guests arrive at your dealership the experience starts, be sure to have the right amount that your team is ready to provide the best experience.  Nextup enables a custom-designed process utilizing technology allowing your dealership team to provide the best experience.  With the depth of features and the knowledge of our team, it is our commitment to build upon the success you already have.
Once a defined process is in place it allows your management team the visibility into the teams activities, previously unknown, now 100% visible.  Know which reps should be covering the sales floor and which reps should be working the phones, setting appoitnments or other tasks.  Contact our team to demo Nextup today.
Best Sales Professionals Possible
It allows us to spend the best amount of time with people when they weren't waiting for that next opportunity…gave us all these coaching tools, using the data, look at the time they were spending, areas they may be missing… get them to become the best sales professionals possible. Ensure they are at the right place, at the right time, ALL the time…
Our Customers Appreciate It
Now some of the guys that weren't getting a shot before are now getting a shot.  Our team likes it because it is less hassle. Our customers appreciate it more because there are not 9 guys out front waiting for someone to pull up; there is only 1 or 2 people out front.  Very user-friendly
We've got a great team here waiting to help you out, contact us at 888.278.6624.