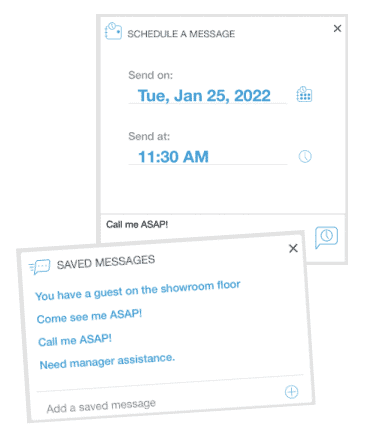 Nextup Connect proven in Today's Business.
Connect
Simple. Reliable Messaging.

With Nextup Connect, you'll be able to communicate in real-time with your entire team simply and quickly. Messages are delivered to all mobile devices and desktops.
Customizable Saved(Quick) Messages

Scheduled Messages

Send messages to specific roles and teams

Send/Receive messages in real-time

Create customizable/editable groups to send and receive messages
We've got a great team here waiting to help you out, contact us at 888.278.6624.