Simple. Reliable messaging.
With Nextup Message Center, you'll be able to communicate with your entire team simply and quickly.  Messages are delivered to all mobile devices.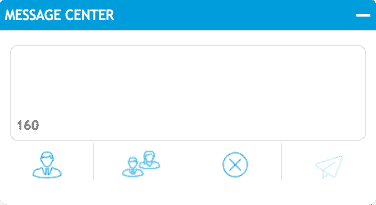 Company News, Company Updates, Reception Notifications, Manager Reminders,
Meeting Reminders, Finance Needs, Client Needs, and So Much More…
Recipients can be selected on individual basis, role, or team.  Have your entire staff in the system grouped as teams.  Send to all or one group.
Just click next to the correct selection.
Choose one of two options:
Quick Message – Those messages you send often set up for ease of use by selecting the option needed
Type Message – Type in your message.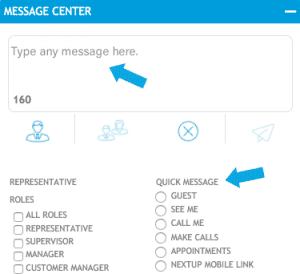 Just like that…It will be delivered instantly to the mobile device.*
*Instant deliver is common on most devices and carriers, although some do experience slight delays.