Non-commission Sales: The Internet Ruined Everything.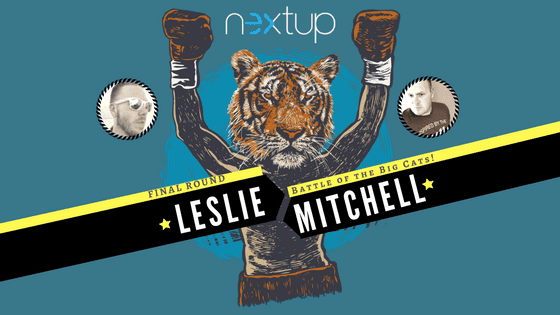 In the final round of the Battle of the Big Cats, Josh and Chris hold nothing back. When it comes to the argument of commission VS. non-commission sales, who will come out the victor? First up: Josh Mitchell, in favor of non-commission sales.
I have heard this a time or two. "The Internet ruined everything in the car business." I'm not jumping on that train because its simply not true. Today's customer has more information at their disposal than ever. Good, or bad or wrong its available. With companies like TrueCar, CarGurus and Autotrader telling the customer what to pay and if your price is a good or not. It has made our business extremely competitive. Which means, gross is becoming harder and harder to make compared to what some will call the good old days. The fact is, this is the world we live in. With some dealers making it a race to the bottom, this will continue to be a difficult task. With the average customer spending over 18 hours online shopping.
Death of a Salesman
So the days of 80% of customers not buying the vehicle they inquire on are long gone. With the consumer researching more and more they really need a Product Specialist. Here is your product and here is how it works. Sign here. We have allowed third parties to do the negotiations for us so there isn't a whole lot of selling that needs to be done. Which means, we have to talk about the dirty word, Commission!!! If we're being honest, we have become "mini central" over the past few years. More and more mini's are listed on most salesmen's pay sheets than ever before. So the reality is, we are doing our employees a dis-service with our current commission sales model.
Do we move to a Non-Commission sales model?
We already have. We're just too stubborn to admit it. Our model has been broken for a long time. Long hours, little to no training, yelling managers, oh plus deal with customers with a promise that you can make six figures has been our model. Yet the average salesman makes $41,300 a year according to payscale.com. The fact is we still use the promise of a six figure income in the way we recruit and wonder why we get the same old same old with every new recruiting class. If we are looking to change the stigma associated with our business this is one of the areas we have to correct and get right. With a base plus unit bonus structure we can recruit more and more qualified people and have fewer turnovers.
To close
The fact is non-commission sales are already here. Most are just too romantic about "how the business use to be" to understand that.