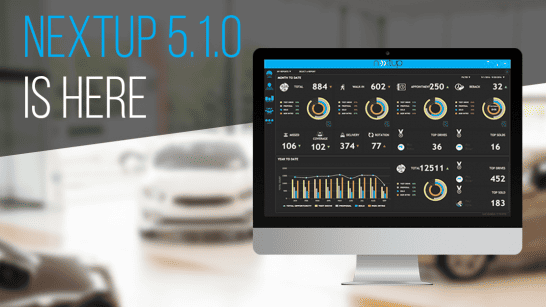 Nextup Strengthens Their Platform with New Release Announcement
When you're a tech company, product releases have their share of highs and lows. The optimism of improving an already successful platform is a challenge many dev teams relish. Game plans are drawn-up, sprints are scheduled and briefings take place to ensure all members are focused on the goals of the new release. In my almost 20 years in the automotive tech-industry, I have seen release rollouts executed like a perfectly choreographed ballet. Flawless movement through every aspect of the product evolution.
I have also seen how trying it can be as teams delicately balance the day to day client work and support while trying to make time on the release work. Smaller teams sometimes cannot afford to work in absolute isolation to accomplish what larger organizations are capable of through their larger teams.
Somehow, these nimble incubators of small dev teams make it work. That's why I'm thrilled to announce that the talented product team at Nextup announced this morning the release of Version 5.1.0. A variety of updates to the team and reporting screens ensure that Nextup continues to be an industry leader.
Changes to the Uplist
In the newest version of Nextup, we have added an accordion view to lists. Dealers can see Sales, Finance, Service and any other lists they have set up, at the same time. On the right-hand side, is the new the Finance Queue. Quickly view which customers are waiting, how long, and who has already been assigned to finance.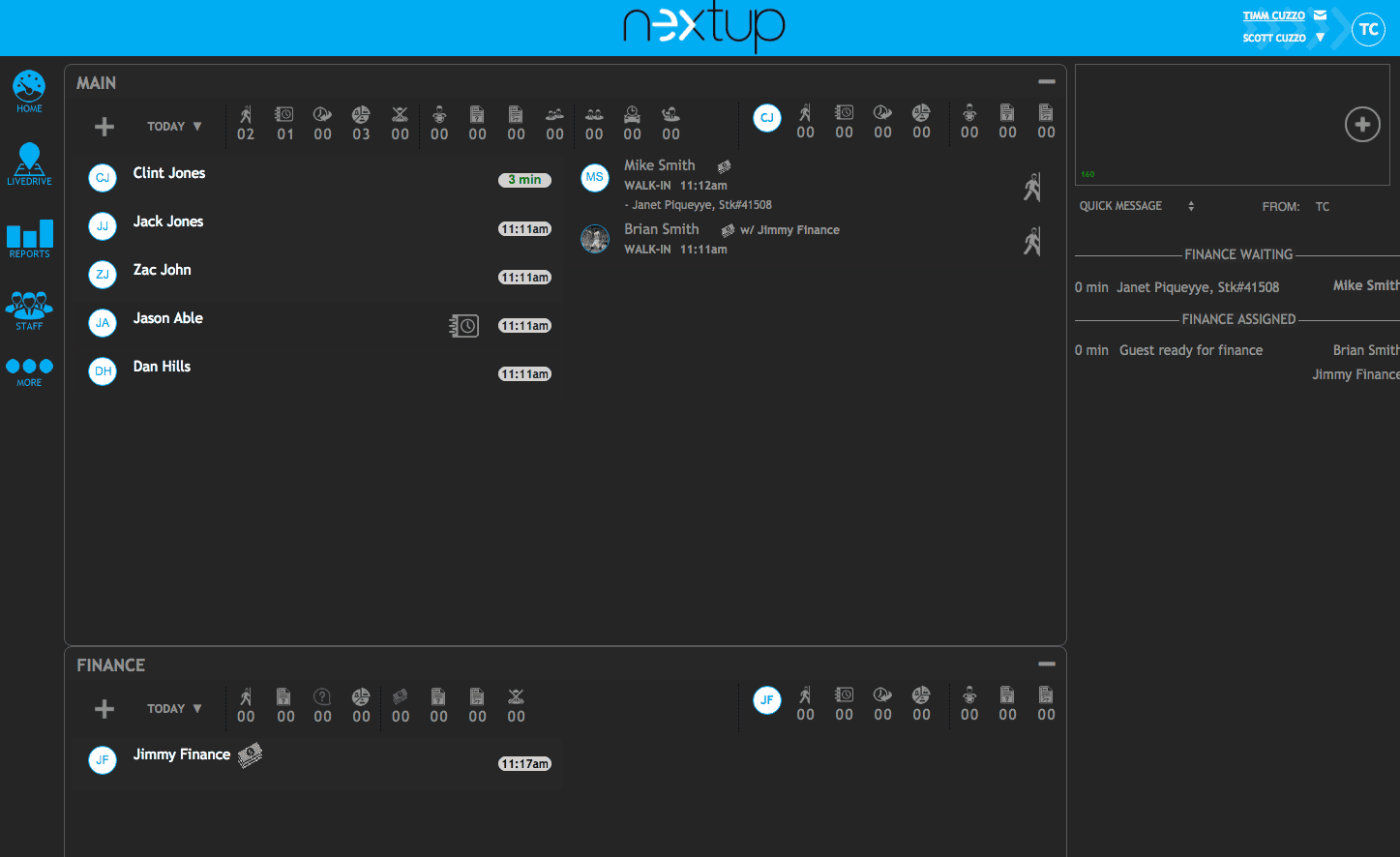 Want a personal tour of the updates and platform?
Schedule your demo to get all of the details on these updates and more. Click the button on the right to get started.
Dashboard Gets a New Look
Now it's easier than ever for dealers to view their data. We've created a more user-friendly dashboard to see dealership KPIs at a glance. Dealers can toggle between the chart and the counts to see how their dealership is trending and even see their top reps all in one place. As always, clients still have the ability to download reports, select filters, and choose dates ranges.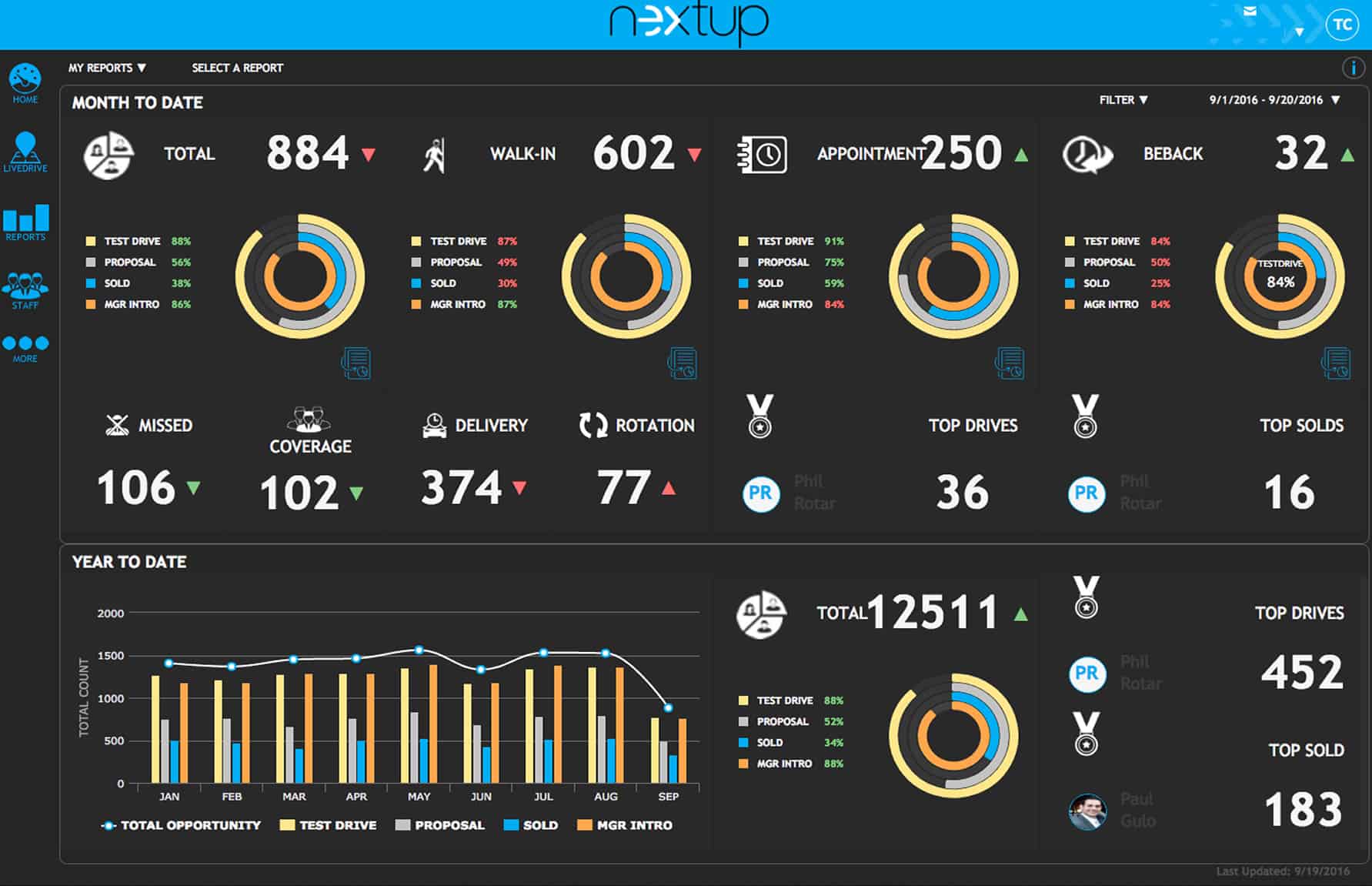 I'm always interested in understanding what drives the leaders of tech companies to stay passionate about evolving their products and platforms. Here's what Clint Burns, Nextup CEO, had to say.
"Although our product is very simple, we have found it to be a multi-faceted solution to the common concerns that dealers, sales staff, and consumers have. I am driven to create the perfect blend of technology and process to benefit all involved, for an industry that, over my lifetime, has given me so much."
Digging a little deeper into the physical evolution of the platform I wanted to understand the methodology behind the latest release from COO Timm Cuzzo.
"In one word, simplicity. We wanted to give managers the ability, with a dashboard, to make data-backed decisions on the fly. Some people are visual, some people are numbers people. Our plan was to provide a source for either user type. With this in mind, we created simple donut charts that represent how the data compares. We used soft colors coupled with the number data for details. Additionally, we wanted to allow our users to easily see how they were trending against the previous period. With a simple arrows, at a glance, they will know."
The Nextup teams responsible for this release should be commended for their work as it's obvious they understand the delicate balance between working fast and working smart. Nextup always strives to impress dealers across North America (and beyond) and continually seeks to elevate our clients' process, culture and sales.